Welcome to
" There I go again..... I see the crystal visions. I keep my visions to myself."
UPDATED October 13

NEW!!!

More Coming Soon!

Sign My Guestbook View My Guestbook

Web Chat

EMAIL ME!!!!!!

Send me your thoughts, comments, suggestions, links, webrings, and poetry!!

Copyright 1998

Nightbird Inc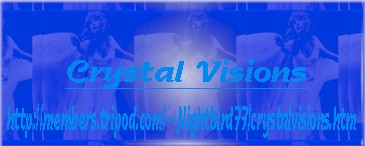 Use our logo for your links page!!!